Reception/Nursery
In Holy Family Primary School we have a Reception Class / Playgroup which basically operates as a Nursery Class. We provide a play based, holistic curriculum for children in their preschool year. Mrs McCullagh and Mrs Davis encourage you to look at our photos which demonstrate the child centred learning that happens in Holy Family!
Latest Photographs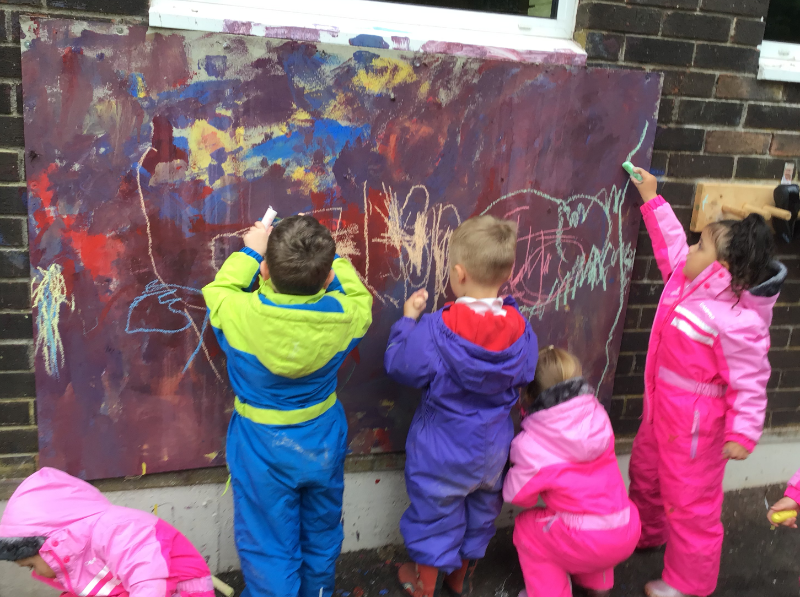 We love using the shared canvas for painting and chalk!
We love our foam blocks!
Great building with the foam blocks!
You found cotton wool and paper and stuck it on your painting!
Feather fun!
I love painting my hands!
Lining up and counting time!
The mud garden kitchen is a fun place to cook!
We love experimenting with the primary colours!
I love painting the fence in the mud garden!
Happy Hill painting easel is busy!
Looking after our tomatoes!
The slide on Happy Hill is great fun!
I love climbing the trees!
I hold on tight!
I hold on tight!
Water tray fun in our outdoor clasroom!
We fill our watering cans from the water butts on Happy Hill!
We are making a blackberry pie!
I am preparing the snack!
I am putting twelve mini baguettes in the oven in the Children's Kitchen.!
We love the Children's Kitchen!
Holy Family Primary School, Omagh
Senior Site: Brookmount Road, Omagh, BT78 5HZ | Phone: 028 8224 3551
Junior Site: Brook Street, Omagh, BT78 5HD | Phone: 028 8224 4140